Circus-Elleboog, Amsterdam, NL
The modern youth circus, Circus Elleboog, recently relocated its headquarters from the city center to Laan van Spartaan, an emerging neighbourhood in Amsterdam-West. In collaboration with Amsterdam-based design studio Featuring, the Sandberg Instituut researched and executed the design of the interior of the new headquarters of Circus Elleboog. The main concept is "Staging the user from working light to spotlight". 
For the foyer on the first floor three movable objects were designed that can configure into one single block in the space. The multifunctional object accommodates different functions depending on how it is configured. All elements have one clean straight side and a dynamic wonderland side, which make staging and expressing the self in the room possible. Additionally, certain parts of the objects are coloured in white and red referring in an abstract way to the traditional circus, but placing it in a modern context. The typography on the walls and boxes supports the game of two-dimensionality and three-dimensionality of the objects and space.
Dennis Schuivens in collaboration with Tom van Alst, Ruiter Jansen and Featuring Amsterdam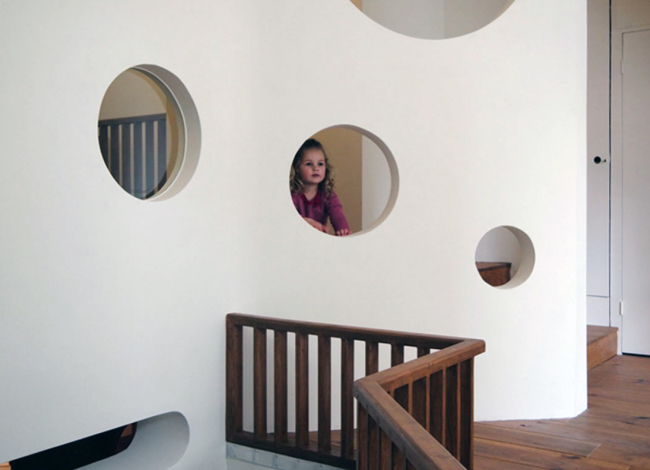 Bubble House, Amsterdam, NL
Interior renovation and spatial re-organization to accommodate the needs of a growing family.  The challenge for this particular project lies…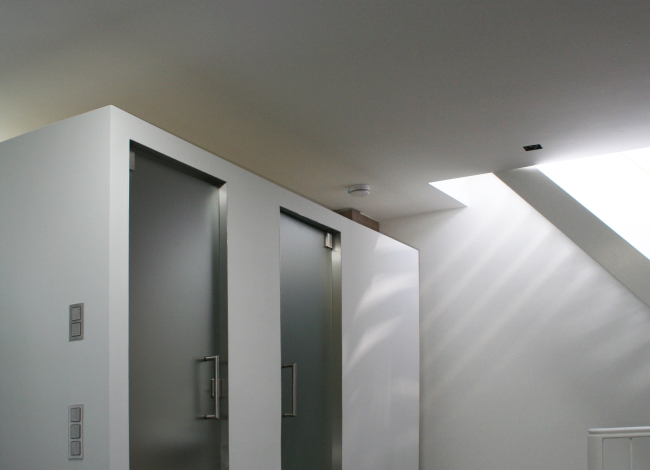 Bredeweg, Amsterdam, NL
Interior design for a private residence in Amsterdam East. The upper floor of this residence is totally stripped to create…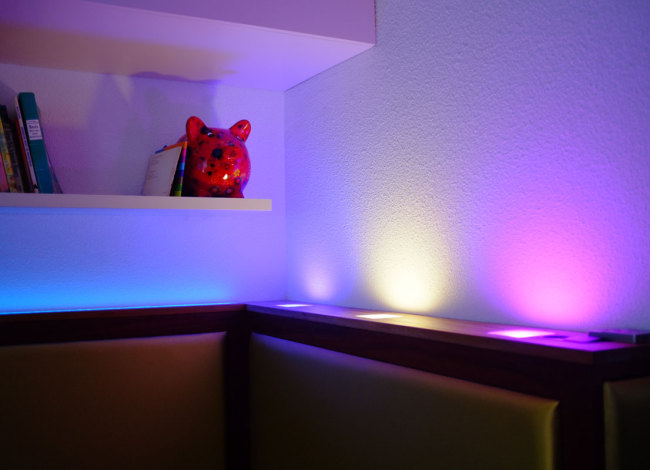 Jodenbreestraat, Amsterdam, NL
The challenge of this project was designing a space that accommodates the needs and desires of an evolving eleven year…